Welcome to batch10 Spirits
We are a New Zealand Spirits company based in beautiful Puhoi just north of Auckland. Our team is passionate about creating, and sharing, quality small batch Spirits, crafted from the finest New Zealand and international ingredients. We are all about the kiwi spirit of fun, family and friends. We welcome you to explore, try our products, and enjoy the 'goodness' that is batch10.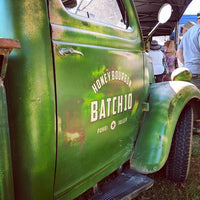 What is batch10?
The close of a perfect Kiwi day fishing on the Hauraki Gulf found a bunch of mates, relaxing, and combining some local native bush honey with his premium Bourbon. It tasted good…real good…Everyone liked it!
Infusing began in earnest at a small brewing house (shed) in the backwoods of Puhoi. In time batch10 was developed, and with just one taste those gathered fell silent. The #1 Premium Natural Honey Bourbon had arrived.
Over time  the team have developed several other wonderful New Zealand Spirits, including the award winning Manuka Smoked Kentucky Whisky, smooth New Zealand London Dry Gin, and the very popular Pink Gin.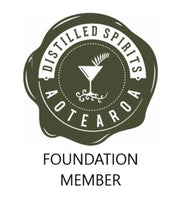 We are a proud member of Distilled Spirits Aotearoa.
Distilled Spirits Aotearoa (NZ) Inc represents a group of distilled spirits manufacturers and associated groups and individuals, passionate about promoting our New Zealand-made products and representing the joint interests of all NZ makers of distilled spirit products.